Hi yall my names Jeremy aka Korus I am ganna be a Administrative Admin here a bit about me
16 years coding experience ex blackhat
Was owner and Founder for onece was the biggest online academy over 3000 members
12 years admin experience on many websites ex fb tech
personality I am fair but wont tolerate drama I end it where it stands
Ex nationals top 10 champ
level 4 Konami Judge
I live on earth
loves dbz and other anime
I smile sometimes.

So I do a bit of everything but I also like to have fun Smile so hope to meet everyone.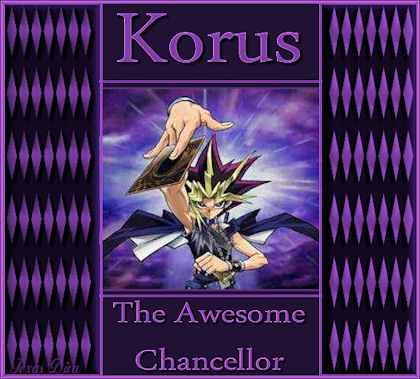 Korus

Banned






Posts : 7
Contribution : 9
Reputation : 0
Warning :



You live on Earth...

You smile sometimes...

You love anime...

...BROTHER?

Head Moderator of XDA and duelist extraordinaire
Gaze long into the abyss, and the abyss will gaze into you. ~ Friedrich Nietzsche
OFA luvs me.

Thought

Exodia Platinum






Posts : 897
Contribution : 1125
Reputation : 26
Warning :




---
Permissions in this forum:
You
cannot
reply to topics in this forum