Skyline Militia is a very prestigious team that is held in great respect by the members of XDA. Members of Skyline Militia must follow a strict code of conduct.
First Rule.
Be active. If you are not on XDA or DN at least 1 time in 2 weeks without a good reason or explination you will be taken of the team.
Rule Two.
Follow all current rules of XDA. Rule Three. Be respectfull to all duelists. Show pride for XDA, TSM, and yourself as a duelist.
Rule Three.
If somebody on TSM is disrespecting you or has said something hurtful, inform Megaz0rd, or ScorpionKing. We will talk about it and decide on a punishment if one is needed. There is no need to inform a XDA Mod, Admin, or other authority. Inner team feuds and problems will be handled by the team.
Rule Four.
Have fun in your dueling and be a good sport as well as a good team member. Help each other out and play nice.
Roster & Positions
Leader: Megaz0rd
Co-Leader: ScorpionKing
Member 1: HeavenConcealed
Member 2: Empty Slot
Member 3: Empty Slot
Member 4: Empty Slot
Member 5: Empty Slot
If you are wishing to join TSM place a application in the thread. When Megaz0rd or Scorpion king see's it we will take it upon ourselves to test the applicant. After the test you will be informed of your results and whether you made the team or not. If you fail you will be given 2 more tries to join the team. If not than you are forbidden from trying again. If a former member that has left or been kicked due to inactivity wishes to come back the whole Team will take a vote. If the majority decides they may re-join the former member will be added to the roster without receiving a test.
Application
Age:
XDA Username:
DN Username:
DN EXP: (Match + Single)
DN Win Total: (Match + Single)
DN Loose Total: (Match + Single)
DN Match Rating:
DN Single Rating:
Why you want to join TSM:
When your application is approved by Leader or Co-Leader. You will be given a test of skill. The test will be a 2/3 match on DN. You do not have to win to get in, but you are expected to try your best. You will be given your results after the test is over. Good luck applicants. Live long and prosper.
Last edited by Megaz0rd on Thu Oct 17, 2013 5:41 pm; edited 1 time in total

Megaz0rd

Slifer Red






Posts : 28
Contribution : 46
Reputation : 0
Warning :



Good luck with your team~

Sig and Avi by Kyonyan
The Second Kyonaru
Spoiler:


White Rose Dragon

Slifer Red






Posts : 421
Contribution : 587
Reputation : 4
Warning :



Thank you WRD. When we we have at least 5 members I will be challenging your team to war.


My Twitter: https://twitter.com/_StreetDreamer

Megaz0rd

Slifer Red






Posts : 28
Contribution : 46
Reputation : 0
Warning :



so im guessing this team is dead XD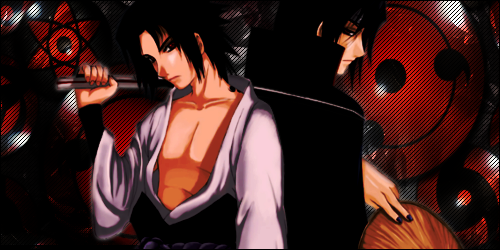 RekonZero

Ra Yellow






Posts : 1138
Contribution : 1413
Reputation : 9
Warning :




---
Permissions in this forum:
You
cannot
reply to topics in this forum