You find your alarm to wake you up 5 hours earlier then It was set to do so. Strange. You find that you cannot go back to sleep. However you find another strange happening. You find that your deck is missing. You also find your passport missing.
Your Destination is to get to the Hollywood Sign. (Whatever that mountain is called). Once you get there you will find a small carpet that looks as if it was dirt and blended in perfectly well with the ground under ONE of the "o"s (I just gave you a hint of which O it is) Once you find it you will fall down. Don't Worry, there will be a net to break your fall. If you walk North, you will find a train station and A railroad. Near the railroad are two shops, one a liquor store, and the other, A Card Shop that is appeared to look like your locals. They do not have every card in the world but you will be able to manage. You will not be able to fully repair your deck there.
YOUR JOURNEY BEGINS HERE
(Special Rule: I know that there was only 1 person that signed up for Los Angeles, so every 3 hours after the following post, you are allowed to double post. This however will be removed if another person wants to join this location).
Last edited by Hagiicaul on Tue Oct 15, 2013 9:08 pm; edited 1 time in total

Dazo

Obelisk BLue






Posts : 286
Contribution : 348
Reputation : 0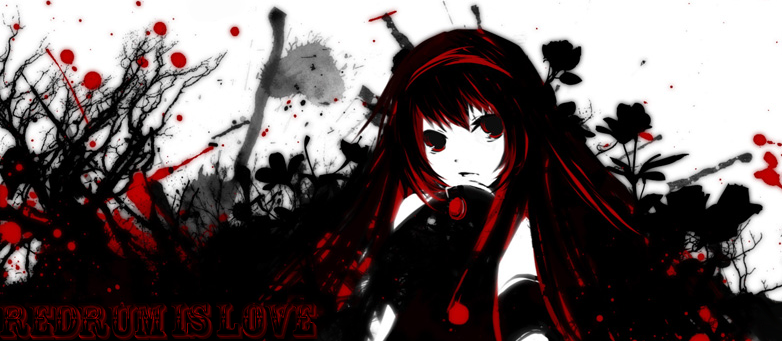 Minerva

Obelisk BLue






Posts : 188
Contribution : 243
Reputation : -1
Warning :



Rubbing her tired eyes with her left hand, Maurine sat on the red stool directly in front of the wooden duel table. Her pocket was full of random Yu-Gi-Oh cards that were in "spare cards for emergency" cabinet. She took them out and laid them one by one, seeing if she could make a Deck along with a few emergency cards that she always kept on purse in case her Deck got sabotaged.

Although her body was completely worn out after two hours of hitchhiking and walking, she had to make a new Deck quickly. She had regional coming up in two days, and with her main Deck stolen, she had to quickly make a spare Deck in case she couldn't find one.

Maurine released a deep sigh. She could not comprehend what happened to her. An alarm that she had set up to be eight o'clock but rang at three. Her Deck and passport stolen, and a message left by the thief: "Your Deck will be at your Local Shop" as soon as she woke up. Standing the road and hitching the thumb, waiting for 30 minutes straight. Arriving to Beverly Hill, losing the way, and suddenly stepping on camouflaged carpet, free-falling her but not hurt... And barely walking to here.

Her Deck was completed while she reflected what happened today. Already eight o'clock, she could see the glimpses of sunlight through the window. However, too fragile physically, and exhausted by the anger of what happened, she collapsed as soon as she put her deck into her purse.

______________________________________________________________

Maurine woke up a few hours later in the bedroom of Deck Shop (for travelers). The local Deck Shop owner must have found her and put her at bedroom. She raised herself up, ready to go home.

Problem was, she hitchhiked and walked here, so she had no idea how to get back.

! A Nerd Next Door

Ra Yellow






Posts : 12
Contribution : 12
Reputation : 0
Warning :



Meanwhile at the train station a train appears. The opperator notices that no one is at the station so he gets out of the train. and goes over to the hole in which he sees the nut. He then presses a bunch of buttons on the net and under the net is a portal. The portal is so close to the net that if someone were to fall down the net would catch them and they would go through the portal unharmed. The train operator then goes back into the train. He creates the other side of the portal near the other bunks.

The Train then starts to go off to Las Vegas

"Next Stop, Las Vegas, Knowing the distances between LA and LV, it will take us an hour and then we will take a break at LV. Where there is lots of casinos and games!"



Dazo

Obelisk BLue






Posts : 286
Contribution : 348
Reputation : 0



Izanami stashed his deck and passport in between the Coupler at the front facing side of the compartment underneath the clip -- where no-one would dare venture to while the train was still in motion, nor look anyway. With that, he returned to his seat, wrapped his grey scarf tightly around his head, and stared blankly at the wall -- simply detached from the world once more.


Yin~

Obelisk BLue






Posts : 21
Contribution : 21
Reputation : 0
Warning :



A little static is heard through the intercom. Then the operators voice comes on.
"We are now approaching Las Vegas, we will take a break before we go across the ocean to Venice."
A train appears right infront a casino in a cave. The Train starts to begin sinking into the ground and you hear the engine go off.
(Not locking until Nerd makes his post to get on the train through the portal however if you are on the train at this moment, continue the RP here:
http://xenonduelacademy.lightbb.com/t3225p15-vegas-train-station#21824
)

Dazo

Obelisk BLue






Posts : 286
Contribution : 348
Reputation : 0



Oh I am sorry, I am catching up.

Maurine was confused. She did not know where she came from; she had no idea where she was.

She just got out, and wondered where she was.

hmmmm...

She just wondered around, and then she found the train station. And on the desk of the train, she found a note:

"Maurine, ride the train."

Although she was creeped out, she did not know where to go, so she rode it.

! A Nerd Next Door

Ra Yellow






Posts : 12
Contribution : 12
Reputation : 0
Warning :




---
Permissions in this forum:
You
cannot
reply to topics in this forum