there was once a man who spent every day working on a machine. This machine was designed to teleport it's users into their favorite T.V show but it doesn't really put them into a T.V show it breaks down their body and teleports them into a dimension that is created when they select their show. The man chose his show, Sword Art Online. He teleported into it and was surprised when he found himself at the Log In or Sign Up screen for the video game, Sword Art Online. He created his account and named himself Hiro. Then he signed on to SAO. To make sure his machine worked he tried to log out. He opened up the menu and was surprised when he found it wasn't there. He realized that the machine must have adopted the traits of the show he went into. So that means he cannot log out of his machine until the game SAO was beaten. He went through the game and one day after about a year he was looking through his skill list and found a new skill, Dual Sword. This skill was meant only for the hero of the game and he realized that he screwed up the show and had taken Kirito's place as the hero. He challenged Kirito to a duel to test his theory but Kirito also had the Dual Wield skill which means that they would both have to defeat the final boss. Hiro decided not to tell the people where he was from, but he did tell them that the final boss was, HeathCliff the leader of the strongest guild. No one believed him until he revealed himself. Kirito and Hiro ganged up on him but their strength was not enough and it seemed they were both defeated when a member from the crowd and took the final blow that was meant for them. The man died so that the other people could survive and get out of the game. This inspired Kirito and Hiro to keep fighting and they defeated Heathcliff but they were all brought down to zero health so they all died. But since they defeated Heathcliff before dying they both got to escape the game and Hiro got to go home. But the idiot decided to try his invention again with a different show. This time he chose one called Angel Beats!. He hoped in and the story was the same, he could not get out of the show until it was over. He didn't mind this until the main character started getting rid of the other character then started one him. He was worried that if he got obliterated he would lose his memory in real life. When he found this out he started helping Otinashi obliterate the other people so that he would not be obliterated. They went through and only obliterated one person, then the Shadows started attacking. They fought the shadows and they destroyed the computers controlling this alternate afterlife. They all got obliterated and the man returned to his own world. But after enjoying that he wanted to see if he could stop the machine from leaving a certain episode so that nothing would happen and he could live in that alternate universe forever. While he was tinkering the machine suddenly sucked him into a show. But it wasnt just one show it was the other two shows he was in combined. This was no normal show so it would never end. So he stayed there for what seemed like years and he never aged. He fought boss battled in the SAO half of the world. He fought against the Shadows in Angel Beats!. But suddenly one day he noticed that there were more and more things appearing in these worlds that were not there before. Then in the final boss room of SAO he noticed a vortex that was not there the last time he defeated this boss. Then he realized that there was another vortex that was spitting things in. The world he was in now was getting combined with the real world! He grabbed his sword and his other weapons he gathered all the guilds and brought them to Earth with him. There they saw that shadows were everywhere turning humans into monsters like them. They saw the dragon from the ice mountain and knew they were in trouble if they couldnt destroy the monsters and save the Earth. They started on the dragon first because he was causing the most damage. They hit him with swords and axes but nothing they had could penetrate his hard scales. The man had an idea. If he could program his machine to take him into ALO he could use magic from there to destroy the dragon. He programmed it knowing that stuff from ALO might start jumping into Earth also. He did not care he would not let innocent people die because of his foolishness. He jumped in, but he realized he had no way to find the Vortex that lead to earth. Then it occured to him that it might be at the final boss room just like it was in SAO. He gathered up all the strength and weapons and spells he could then set off to the boss room. He got there and forced his machine to make him an administrator of the game so he could make himself invincible and so he could open the door at the top of this very tall room. He opened the door and found the vortex quickly then he jumped in to save earth. When he arrived he saw all the new monsters and began thinking that he couldnt do it, save the world that it is. The he saw a child crying in his house with his mother and was reminded what would happen if he didnt save them. He started using his magic and knew he was running out of magic energy. He destroyed the last monster just as he ran out of energy and was destroyed because of lack of power. The man sacrificed himself and saved many strangers he was recognized as a hero and had a statue of him made and place in the center of his city which is now called Hero's Square.


Spoiler:

FlutterShy

Ra Yellow






Posts : 76
Contribution : 77
Reputation : -1
Warning :



please leave any feedback. and Thanks for reading my story

Spoiler:

FlutterShy

Ra Yellow






Posts : 76
Contribution : 77
Reputation : -1
Warning :



...
no spaces .... no separate paragraphs...? ugh all I see are buts buts buts buts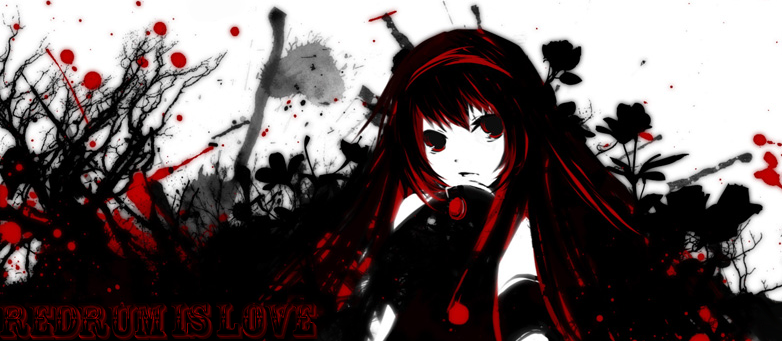 Minerva

Obelisk BLue






Posts : 188
Contribution : 243
Reputation : -1
Warning :



Please use paragraphs. I can't focus well enough to read or review this.

Spoiler:
www.youtube.com/user/ThoughtsEND
Thought and I have a youtube.

~Luvi

Exodia Platinum






Posts : 739
Contribution : 869
Reputation : 20
Warning :



paragraphs make this easier to read e_e

XDA Moderator | XDA Tester
Spoiler:

ThunderChidori

Obelisk BLue






Posts : 1875
Contribution : 2030
Reputation : 15
Warning :



i cannot make paragraphs because i do not know where to put them i think it flow nice how it is

Spoiler:

FlutterShy

Ra Yellow






Posts : 76
Contribution : 77
Reputation : -1
Warning :



FlutterShy wrote:i cannot make paragraphs because i do not know where to put them i think it flow nice how it is
i feel like you didnt read it now

XDA Moderator | XDA Tester
Spoiler:

ThunderChidori

Obelisk BLue






Posts : 1875
Contribution : 2030
Reputation : 15
Warning :




---
Permissions in this forum:
You
cannot
reply to topics in this forum